I normally don't pick books for a full month because I know I change my mind so frequently, but for October I want to have a theme for the entire month. Of course that theme will be horror, and I'm going to have some thrillers and mysteries as well. I'm hoping this will get me out of the reading slump I've been in for almost the entire month of September. It's been awful.
I started off the month strong, but sadly, I wasn't able to finish Red Rising by Pierce Brown. I wanted to like the book, but I decided to DNF it at 32%. It actually ended up putting me in the reading slump, and I haven't been able to finish Scarlet by Marissa Meyer, even though I'm really enjoying it. I'll have it read before the end of September though. I did end up reading Anya's Ghost by Vera Brosgol and The Surprise Party by R. L. Stine, and I really liked them. They would be a good additions to an October TBR, especially if you want something scary but not too scary.
I'm hoping this theme will help me get out of my reading slump. My TBR could change, depending on how I feel about the books. I mean I might get so scared, I have to sit in a corner and read a happy unicorn book. I'm a pretty big chicken when it comes to horror movies, so let's see how I do with some horror books. I've been wanting to read these books for a while though, so I figure this is a perfect time to do it. Let me know what you're going to read for October. Anything scary?
*Descriptions taken from Goodreads.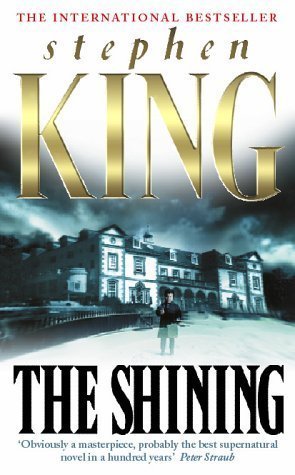 The Shining – Stephen King
Genre – Horror/Thriller
Danny was only five years old but in the words of old Mr Halloran he was a 'shiner', aglow with psychic voltage. When his father became caretaker of the Overlook Hotel his visions grew frighteningly out of control.
As winter closed in and blizzards cut them off, the hotel seemed to develop a life of its own. It was meant to be empty, but who was the lady in Room 217, and who were the masked guests going up and down in the elevator? And why did the hedges shaped like animals seem so alive?
Somewhere, somehow there was an evil force in the hotel – and that too had begun to shine…
It – Stephen King
Genre – Horror/Thriller
The story follows the exploits of seven children as they are terrorized by an eponymous being, which exploits the fears and phobias of its victims in order to disguise itself while hunting its prey. "It" primarily appears in the form of a clown in order to attract its preferred prey of young children. The novel is told through narratives alternating between two time periods, and is largely told in the third-person omniscient mode. It deals with themes which would eventually become King staples: the power of memory, childhood trauma, and the ugliness lurking behind a façade of traditional small-town values.
Intensity – Dean Koontz
Genre – Suspense/Thriller
Past midnight, Chyna Shepard, twenty-six, gazes out a moonlit window, unable to sleep on her first night in the Napa Valley home of her best friend's family. Instinct proves reliable. A murderous sociopath, Edgler Foreman Vess, has entered the house, intent on killing everyone inside. A self-proclaimed "homicidal adventurer," Vess lives only to satisfy all appetites as they arise, to immerse himself in sensation, to live without fear, remorse or limits, to live with "intensity." Chyna is trapped in his deadly orbit.
Chyna is a survivor, toughened by a lifelong struggle for safety and self-respect. Now she will be tested as never before. At first her sole aim is to get out alive–until, by chance, she learns the identity of Vess's next intended victim, a faraway innocent only she can save. Driven by a newly discovered thirst for meaning beyond mere self-preservation, Chyna musters every inner resource she has to save an endangered girl…as moment by moment, the terrifying threat of Edgler Foreman Vess intensifies.
The Silence of the Lambs – Thomas Harris
Genre – Horror
There's a killer on the loose who knows that beauty is only skin deep, and a trainee investigator who's trying to save her own hide. The only man that can help is locked in an asylum. But he's willing to put a brave face on – if it will help him escape.
Your House Is on Fire, Your Children All Gone – Stefan Kiesbye
Genre – Horror/Short Stories
The village of Hemmersmoor is a place untouched by time and shrouded in superstition: There is the grand manor house whose occupants despise the villagers, the small pub whose regulars talk of revenants, the old mill no one dares to mention. This is where four young friends come of age—in an atmosphere thick with fear and suspicion. Their innocent games soon bring them face-to-face with the village's darkest secrets in this eerily dispassionate, astonishingly assured novel, evocative of Stephen King's classic short story "Children of the Corn" and infused with the spirit of the Brothers Grimm.
Spirits of the Noh – Thomas Randall
Genre – Young Adult/Horror
Kara Foster is finally starting to fit in at her boarding school in Japan-after all, nothing bonds you with your classmates like having an ancient demon put a curse on you. Hoping life can go back to normal now that the monster has been laid to rest, Kara joins her friends Sakura and Miho in putting on a play for the Noh drama club. It's the story of the Hannya, a snake demon who inhabits the body of a beautiful woman. When a few members of the Noh club go missing, Kara fears that the real Hannya has been awakened by the curse. Then Miho is abducted, and Kara must find her before the Hannya exacts her terrible revenge. But the demon is wily and may be hidden in the last place anyone would think to look.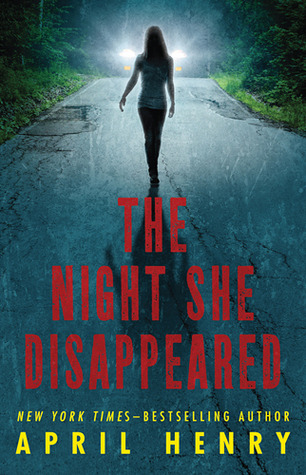 The Night She Disappeared – April Henry
Genre – Young Adult/Mystery
Gabie drives a Mini Cooper. She also works part time as a delivery girl at Pete's Pizza. One night, Kayla—another delivery girl—goes missing. To her horror, Gabie learns that the supposed kidnapper had asked if the girl in the Mini Cooper was working that night. Gabie can't move beyond the fact that Kayla's fate was really meant for her, and she becomes obsessed with finding Kayla. She teams up with Drew, who also works at Pete's. Together, they set out to prove that Kayla isn't dead—and to find her before she is.