Of course when Bookoutlet has a Black Friday Sale I'm going to participate, especially since I didn't have to leave the safety of my apartment to fight people to the death for deals. Here are all of the books that I bought on Black Friday:
*All descriptions taken from Goodreads, and all pictures link to their respective Goodreads pages.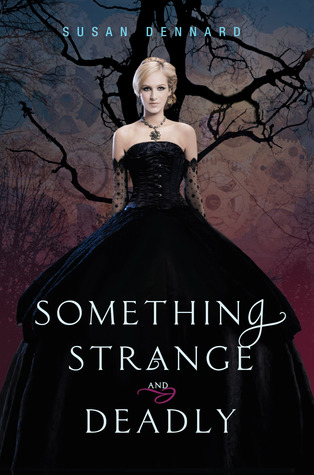 Something Strange and Deadly – Susan Dennard
Genre – Young Adult/Horror
Philadelphia 1876. The Dead are rising. A zombie delivers a letter to Eleanor Fitt. Whoever controls the Dead Army has her brother. She avoids her mother's choice of husband for the lab of Spirit Hunters, including the maddeningly stubborn yet handsome Daniel. The situation threatens her reputation, and the lives of everyone in the city.
The Islands of Chaldea – Diana Wynne Jones and Ursula Jones
Genre – Children's/Fantasy
The brand new and final novel from the magical and whimsical pen of 'the Godmother of Fantasy', Diana Wynne Jones; co-authored with her sister Ursula Jones.
Aileen was supposed to grow up magical – just like the other women in her family. Unfortunately, she's just found out that the magic seems to have skipped a generation… but that's not her biggest problem right now.
In her world, there are four Islands of Chaldea. The largest and most magical island has been cut off from the other three for decades – and is slowly draining the magic from them.
But now a prophecy has come to light. Someone from Aileen's island will gather a man from each of the three islands, bring down the magical barrier, and unite them with the fourth island again. And according to the king, that someone is Aileen's Aunt – who insists on dragging Aileen along. AND the boy Aileen is sure she'll marry (one day); AND the local boy with more brawn then brain. Someone seems to want to stop them too… someone with an interest in keeping the Islands apart. But still, with magic on their side, nothing can go wrong. Right?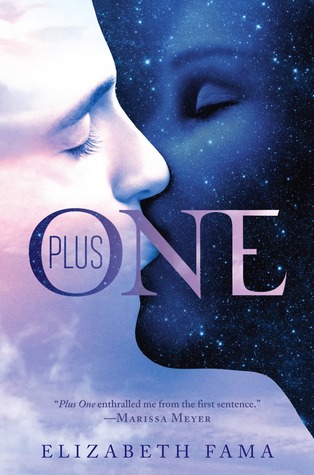 Plus One – Elizabeth Fama
Genre – Young Adult/Romance
It takes guts to deliberately mutilate your hand while operating a blister-pack sealing machine, but all I had going for me was guts.
Sol Le Coeur is a Smudge—a night dweller in an America rigidly divided between people who wake, live, and work during the hours of darkness and those known as Rays who live and work during daylight. Impulsive, passionate, and brave, Sol deliberately injures herself in order to gain admission to a hospital, where she plans to kidnap her newborn niece—a Ray—in order to bring the baby to visit her dying grandfather. By violating the day-night curfew, Sol is committing a serious crime, and when the kidnap attempt goes awry it starts a chain of events that will put Sol in mortal danger, uncover a government conspiracy to manipulate the Smudge population, and throw her together with D'Arcy Benoît, the Ray medical apprentice who first treats her, then helps her outrun the authorities—and with whom she is fated to fall impossibly and irrevocably in love.
Set in a vivid alternate reality and peopled with complex, deeply human characters on both sides of the day-night divide, Plus One is a brilliantly imagined drama of individual liberty and civil rights—and a compelling, rapid-fire romantic adventure story.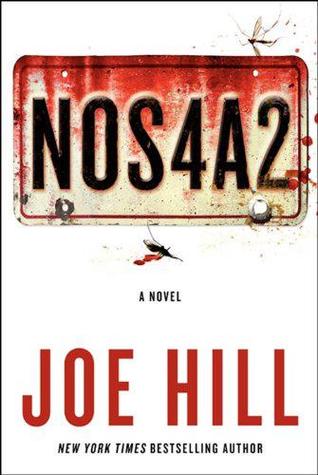 NOS4A2 – Joe Hill
Genre – Fantasy
NOS4A2 is a spine-tingling novel of supernatural suspense from master of horror Joe Hill, the New York Times bestselling author of Heart-Shaped Box and Horns.
Victoria McQueen has a secret gift for finding things: a misplaced bracelet, a missing photograph, answers to unanswerable questions. On her Raleigh Tuff Burner bike, she makes her way to a rickety covered bridge that, within moments, takes her wherever she needs to go, whether it's across Massachusetts or across the country.
Charles Talent Manx has a way with children. He likes to take them for rides in his 1938 Rolls-Royce Wraith with the NOS4A2 vanity plate. With his old car, he can slip right out of the everyday world, and onto the hidden roads that transport them to an astonishing – and terrifying – playground of amusements he calls "Christmasland."
Then, one day, Vic goes looking for trouble—and finds Manx. That was a lifetime ago. Now Vic, the only kid to ever escape Manx's unmitigated evil, is all grown up and desperate to forget. But Charlie Manx never stopped thinking about Victoria McQueen. He's on the road again and he's picked up a new passenger: Vic's own son.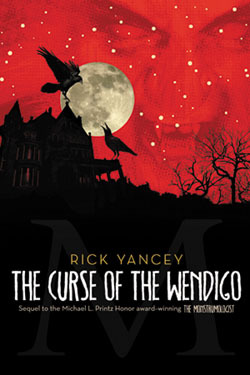 The Curse of the Wendigo – Rick Yancey
Genre – Young Adult/Horror
While attempting to disprove that Homo vampiris, the vampire, could exist, Dr. Warthrop is asked by his former fiancé to rescue her husband from the Wendigo, a creature that starves even as it gorges itself on human flesh, and which has snatched him in the Canadian wilderness. Although Warthrop also considers the Wendigo to be fictitious, he relents and rescues her husband from death and starvation, and then sees the man transform into a Wendigo.
Can the doctor and Will Henry hunt down the ultimate predator, who, like the legendary vampire, is neither living nor dead, whose hunger for human flesh is never satisfied?
This second book in The Monstrumologist series explores the line between myth and reality, love and hate, genius and madness.
All Seeing Eye – Rob Thurman
Genre – Fantasy
Picking up a small pink shoe from the grass forever changed young Jackson Lee's life. Not only did its presence mean that his sister Tessa was dead—murdered and stuffed in the deep, black water of a narrow well—but the shoe itself told him so.
Tessa's death triggers an even more horrific family massacre that, combined with this new talent he neither wants nor can handle, throws Jack's life into a tailspin. The years quickly take him from state homes to the streets to grifting in a seedy carnival, until he finally becomes the cynical All Seeing Eye, psychic-for-hire. At last, Jackson has left his troubled past behind him and found a semblance of peace.
That is, until the government blackmails him. Helping the military contain the aftermath of a bizarre experiment gone violently wrong, everything Jackson knows about himself will change just as suddenly as it did with his little sister's shoe.
And while change is constant…It's never for the better.
The Hobbit – J.R.R. Tolkien (Audio Book)
Genre – Classic
In a hole in the ground there lived a hobbit. Not a nasty, dirty, wet hole, filled with the ends of worms and an oozy smell, nor yet a dry, bare, sandy hole with nothing in it to sit down on or to eat: it was a hobbit-hole, and that means comfort.
Written for J.R.R. Tolkien's own children, The Hobbit met with instant critical acclaim when it was first published in 1937. Now recognized as a timeless classic, this introduction to the hobbit Bilbo Baggins, the wizard Gandalf, Gollum, and the spectacular world of Middle-earth recounts of the adventures of a reluctant hero, a powerful and dangerous ring, and the cruel dragon Smaug the Magnificent.