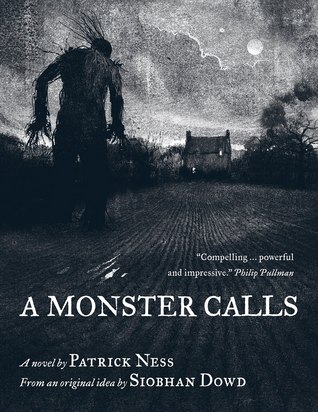 The cast for A Monster Calls by Patrick Ness has been announced! I've been eager to see who will be in the movie ever since I found out it was being made. It's directed by J. A. Bayona, and it's scheduled to be released on October 14th, 2016. I can't even explain how excited I am about this information.
Cast:
Liam Neeson
Felicity Jones – Mom
Toby Kebbell
Sigourney Weaver
Geraldine Chaplin
Lewis MacDougall – Conor
It hasn't been stated but I'm pretty sure Liam Neeson will be the voice of the monster, which is just amazing, in my opinion. I'm happy with all of these choices, and I think, if done right, this will be a fantastic movie. Since this is one of my favorite books, I have high hopes for this movie, and I'm hoping they will do it justice.
Let me know what you think about this. Are you happy with the choices or did you have someone else in mind to play a certain part?