Bookoutlet strikes again! I did make it a whole month and a half without buying any books, but I'm sure this haul made up for it. I got everything from Bookoutlet except for the last three books which I got at the book fair. Let me know if you've read any of these and what you thought or if you want to read any of them.
*All descriptions taken from Goodreads, and all pictures link to their respective Goodreads pages.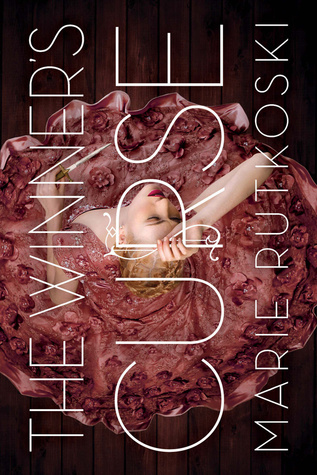 The Winner's Curse – Marie Rutkoski
Genre – Young Adult/Fantasy
Winning what you want may cost you everything you love
As a general's daughter in a vast empire that revels in war and enslaves those it conquers, seventeen-year-old Kestrel has two choices: she can join the military or get married. But Kestrel has other intentions.
One day, she is startled to find a kindred spirit in a young slave up for auction. Arin's eyes seem to defy everything and everyone. Following her instinct, Kestrel buys him—with unexpected consequences. It's not long before she has to hide her growing love for Arin.
But he, too, has a secret, and Kestrel quickly learns that the price she paid for a fellow human is much higher than she ever could have imagined.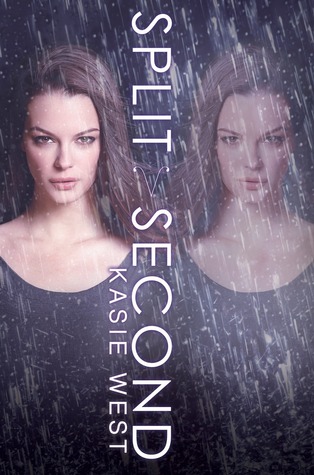 Split Second – Kasie West
Genre – Young Adult/Fantasy
Life can change in a split second.
Addie hardly recognizes her life since her parents divorced. Her boyfriend used her. Her best friend betrayed her. She can't believe this is the future she chose. On top of that, her ability is acting up. She's always been able to Search the future when presented with a choice. Now she can manipulate and slow down time, too . . . but not without a price.
When Addie's dad invites her to spend her winter break with him, she jumps at the chance to escape into the Norm world of Dallas, Texas. There she meets the handsome and achingly familiar Trevor. He's a virtual stranger to her, so why does her heart do a funny flip every time she sees him? But after witnessing secrets that were supposed to stay hidden, Trevor quickly seems more suspicious of Addie than interested in her. And she has an inexplicable desire to change that.
Meanwhile, her best friend, Laila, has a secret of her own: she can restore Addie's memories . . . once she learns how. But there are powerful people who don't want to see this happen. Desperate, Laila tries to manipulate Connor, a brooding bad boy from school—but he seems to be the only boy in the Compound immune to her charms. And the only one who can help her.
As Addie and Laila frantically attempt to retrieve the lost memories, Addie must piece together a world she thought she knew before she loses the love she nearly forgot . . . and a future that could change everything.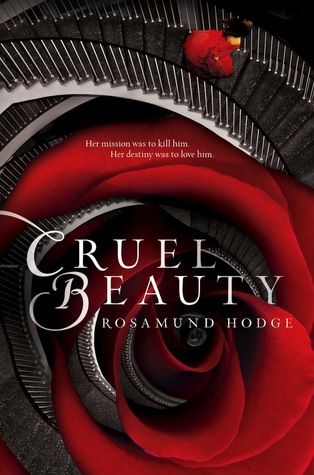 Cruel Beauty – Rosamund Hodge
Genre – Young Adult/Fantasy
Graceling meets Beauty and the Beast in this sweeping fantasy about one girl's journey to fulfill her destiny and the monster who gets in her way-by stealing her heart.
Based on the classic fairy tale Beauty and the Beast, Cruel Beauty is a dazzling love story about our deepest desires and their power to change our destiny.
Since birth, Nyx has been betrothed to the evil ruler of her kingdom-all because of a foolish bargain struck by her father. And since birth, she has been in training to kill him.
With no choice but to fulfill her duty, Nyx resents her family for never trying to save her and hates herself for wanting to escape her fate. Still, on her seventeenth birthday, Nyx abandons everything she's ever known to marry the all-powerful, immortal Ignifex. Her plan? Seduce him, destroy his enchanted castle, and break the nine-hundred-year-old curse he put on her people.
But Ignifex is not at all what Nyx expected. The strangely charming lord beguiles her, and his castle-a shifting maze of magical rooms-enthralls her.
As Nyx searches for a way to free her homeland by uncovering Ignifex's secrets, she finds herself unwillingly drawn to him. Even if she could bring herself to love her sworn enemy, how can she refuse her duty to kill him? With time running out, Nyx must decide what is more important: the future of her kingdom, or the man she was never supposed to love.
The Hiding Place – David J. Bell
Genre – Mystery
Sometimes it's easier to believe a lie.
Twenty-five-years ago, the disappearance of four-year-old Justin Manning rocked the small town of Dove Point, Ohio. After his body was found in a shallow grave in the woods two months later, the repercussions were felt for years.
Janet Manning has been haunted by the murder since the day she lost sight of her brother in the park. Now, with the twenty-fifth anniversary of Justin's death looming, a detective and a newspaper reporter have started to ask questions, opening old wounds and raising new suspicions. Could the man convicted of the murder — who spent more than two decades in prison — really be innocent? Janet's childhood friend and high school crush, who was in the park with her that day, has returned to Dove Point, where he is wrestling with his own conflicted memories of the events. And a strange man appears at Janet's door in the middle of the night, claiming to know the truth.
Soon, years of deceit will be swept away, and the truth about what happened to Janet's brother will be revealed. And the answers that Janet has sought may be found much closer to home than she ever could have imagined.
The Killing Hour – Paul Cleave
Genre – Thriller
"They come for me as I sleep. Their pale faces stare at me, their soft voices tell me to wake, to wake. They come to remind me of the night, to remind me of what I have done."
Only Charlie doesn't know what he has done. His shorts are covered in blood, there's a bump on his forehead and on the news it says the two young women he was with the night before were brutally murdered. Charlie knows Cyris is the murderer – except the police don't believe Cyris exists. Nor does Jo, Charlie's ex-wife, to whom he goes for help. He desperately wants her to believe in him, and when she doesn't, he knows he must force her. As Charlie goes on the run with Jo bound and gagged in the car boot, he tries to figure out whether Cyris is real or imagined, while the killing hour approaches yet again…
As gripping as his first powerful novel, THE CLEANER, this fantastic story keeps you guessing until the last page.
Friends with Boys – Faith Erin Hicks
Genre – Graphic Novel/Young Adult
After years of homeschooling, Maggie is starting high school. It's pretty terrifying.
Maggie's big brothers are there to watch her back, but ever since Mom left it just hasn't been the same.
Besides her brothers, Maggie's never had any real friends before. Lucy and Alistair don't have lots of friends either. But they eat lunch with her at school and bring her along on their small-town adventures.
Missing mothers…distant brothers…high school…new friends… It's a lot to deal with. But there's just one more thing.
MAGGIE IS HAUNTED.
Don't Turn Around – Michelle Gagnon
Genre – Young Adult/Mystery
In Michelle Gagnon's debut YA thriller, Don't Turn Around, computer hacker Noa Torson is as smart, tough, and complex as The Girl with the Dragon Tattoo's Lisbeth Salander.
The first in a trilogy, Don't Turn Around's intricate plot and heart-pounding action will leave readers desperate for book two.
Sixteen-year-old Noa has been a victim of the system ever since her parents died. Now living off the grid and trusting no one, she uses her hacking skills to stay anonymous and alone. But when she wakes up on a table in a warehouse with an IV in her arm and no memory of how she got there, Noa starts to wish she had someone on her side.
Enter Peter Gregory. A rich kid and the leader of a hacker alliance, Peter needs people with Noa's talents on his team. Especially after a shady corporation threatens his life in no uncertain terms. But what Noa and Peter don't realize is that Noa holds the key to a terrible secret, and there are those who'd stop at nothing to silence her for good.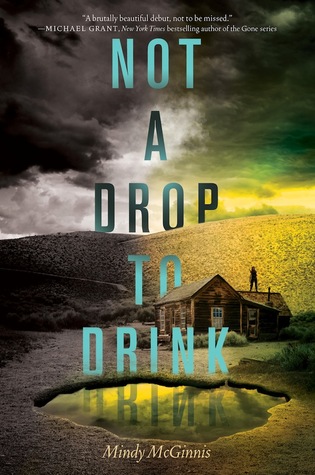 Not a Drop to Drink – Mindy McGinnis
Genre – Young Adult/Science Fiction
Regret was for people with nothing to defend, people who had no water.
Lynn knows every threat to her pond: drought, a snowless winter, coyotes, and, most importantly, people looking for a drink. She makes sure anyone who comes near the pond leaves thirsty, or doesn't leave at all.
Confident in her own abilities, Lynn has no use for the world beyond the nearby fields and forest. Having a life means dedicating it to survival, and the constant work of gathering wood and water. Having a pond requires the fortitude to protect it, something Mother taught her well during their quiet hours on the rooftop, rifles in hand.
But wisps of smoke on the horizon mean one thing: strangers. The mysterious footprints by the pond, nighttime threats, and gunshots make it all too clear Lynn has exactly what they want, and they won't stop until they get it….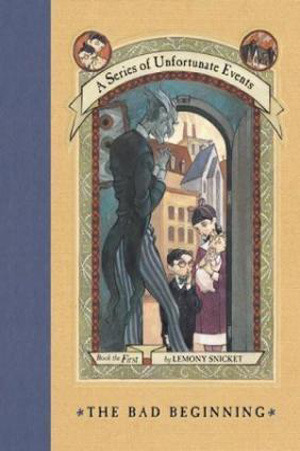 The Bad Beginning – Lemony Snicket
Genre – Young Adult/Fantasy
In this first book, readers are introduced to the unfortunate Baudelaire children — 14-year-old Violet, 12-year-old Klaus, and their infant sister, Sunny — when they learn they've just been orphaned by a terrible house fire.
The executor of the Baudelaire estate — a phlegm-plagued banker named Mr. Poe – sends the children to live with a distant relative: a conniving and dastardly villain named Count Olaf, who has designs on the Baudelaire fortune. Count Olaf uses the children as slave labor, provides horrid accommodations for them, and makes them cook huge meals for him and his acting troupe, a bunch of odd-looking, renegade good-for-nothings. When the children are commandeered to appear in Count Olaf's new play, they grow suspicious and soon learn that the play is not the innocent performance it seems but rather a scheme cooked up by Olaf to help him gain control of the children's millions.
All this bad luck does provide for both great fun and great learning opportunities, however. Violet is a budding McGyver whose inventions help the children in their quest, Klaus possesses a great deal of book smarts, and Sunny — whose only real ability is an incredibly strong bite — provides moral support and frequent comedy relief. Then there are the many amusing word definitions, colloquialisms, clichés, hackneyed phrases, and other snippets of language provided by the narrator (a character in his own right) that can't help but expand readers' vocabularies. Though the Baudelaire children suffer myriad hardships and setbacks, in the end they do manage to outsmart and expose Olaf's devious ways. But of course, with luck like theirs, it's a given that Olaf will escape and return to torment them again some day. If only misery was always this much fun.
Saving Francesca – Melina Marchetta
Genre – Young Adult/Contemporary
A compelling story of romance, family, and friendship with humor and heart, perfect for fans of Stephanie Perkins and Lauren Myracle.
Francesca is stuck at St. Sebastian's, a boys' school that pretends it's coed by giving the girls their own bathroom. Her only female companions are an ultra-feminist, a rumored slut, and an impossibly dorky accordion player. The boys are no better, from Thomas, who specializes in musical burping, to Will, the perpetually frowning, smug moron that Francesca can't seem to stop thinking about.
Then there's Francesca's mother, who always thinks she knows what's best for Francesca—until she is suddenly stricken with acute depression, leaving Francesca lost, alone, and without an inkling of who she really is. Simultaneously humorous, poignant, and impossible to put down, this is the story of a girl who must summon the strength to save her family, her social life and—hardest of all—herself.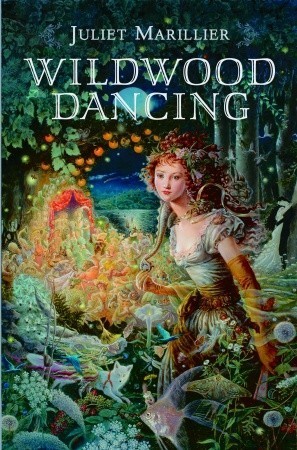 Wildwood Dancing – Juliet Marillier
Genre – Young Adult/Fantasy
High in the Transylvanian woods, at the castle Piscul Draculi, live five daughters and their doting father. It's an idyllic life for Jena, the second eldest, who spends her time exploring the mysterious forest with her constant companion, a most unusual frog. But best by far is the castle's hidden portal, known only to the sisters. Every Full Moon, they alone can pass through it into the enchanted world of the Other Kingdom. There they dance through the night with the fey creatures of this magical realm.
But their peace is shattered when Father falls ill and must go to the southern parts to recover, for that is when cousin Cezar arrives. Though he's there to help the girls survive the brutal winter, Jena suspects he has darker motives in store. Meanwhile, Jena's sister has fallen in love with a dangerous creature of the Other Kingdom—an impossible union it's up to Jena to stop.
When Cezar's grip of power begins to tighten, at stake is everything Jena loves: her home, her family, and the Other Kingdom she has come to cherish. To save her world, Jena will be tested in ways she can't imagine—tests of trust, strength, and true love.
The Accidental Mother – Rowan Coleman
Genre – Fiction/Chick Lit.
Sophie and Carrie were childhood best friends, but in the last few years they've lost touch. While Carrie chose motherhood in a small town, Sophie is powering up the London career track. She's a corporate manager poised for her next promotion. Sure, she doesn't have much time for men, but she has a great shoe collection and a cat who's never going to let her down.
And then Sophie is told that Carrie has died, with nobody left to care for her two daughters, Bella and Izzy, aged six and three. Their father, who left before Carrie's death, is nowhere to be found; their grandmother is moving into assisted living. Sophie once promised Carrie she would take care of her children if the worst ever happened…and now that day has come.
Witty, wise, and filled with genuinely powerful emotion, The Accidental Mother is the heartwarming, heartbreaking story of a woman who is woefully under-equipped to be suddenly thrown into motherhood, but who through the eyes of two little girls learns more about loss, commitment, and true love than she had ever realized existed.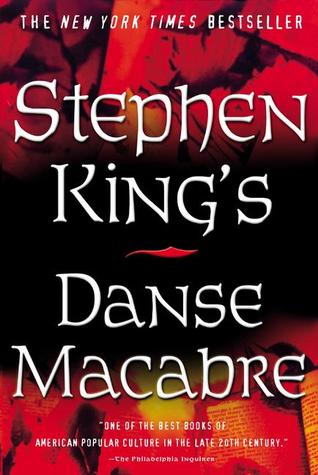 Danse Macabre – Stephen King
Genre – Horror/Non-Fiction
Stephen King explores the phenomenon of horror in a century of film, television, radio, and literature. Who better than King to investigate what terrifies his fans?
"One of the best books on American popular culture in the late 20th century." (The Philadelphia Inquirer)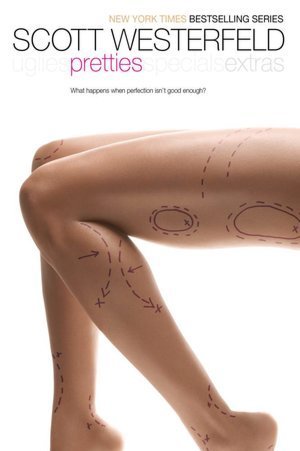 Pretties – Scott Westerfeld
Genre – Young Adult/Science Fiction
Tally has finally become pretty. Now her looks are beyond perfect, her clothes are awesome, her boyfriend is totally hot, and she's completely popular. It's everything she's ever wanted.
But beneath all the fun — the nonstop parties, the high-tech luxury, the total freedom — is a nagging sense that something's wrong. Something important. Then a message from Tally's ugly past arrives. Reading it, Tally remembers what's wrong with pretty life, and the fun stops cold.
Now she has to choose between fighting to forget what she knows and fighting for her life — because the authorities don't intend to let anyone with this information survive.
Vampires: Back in Time to the First Darkness – The Original Stories – Watkins Publishing
Genre – Paranormal/Short Stories
Here come the creatures of the night, in eight timeless tales of horror that have terrified generations and inspired the recent flowering of vampire literature. Discover classics of the genre, such as John Polidori's The Vampyre (written by Lord Byron's physician) and Carmilla, the novella that inspired Bram Stoker's Dracula and provoked a scandal with its lesbian undercurrent. This fascinating collection also features Johann Ludwig Tieck, Sheridan LeFanu, Guy de Maupssant, Sir Arthur Conan Doyle (and his beloved detective, Sherlock Holmes), E.F. Benson, and Stoker himself, with "Dracula's Guest"–believed to be the original first chapter of his novel, excised by the publisher.
Dragon's Keep – Janet Lee Carey
Genre – Young Adult/Fantasy
Far away on Wilde Island, Princess Rosalind is born with a dragon claw where her ring finger should be. To hide this secret, the queen forces her to wear gloves at all times until a cure can be found, and Rosalind can fulfill the prophecy that will restore her family to its rightful throne. But Rosalind's flaw cannot be separated from her fate. When she is carried off by the dragon, everything she thought she knew falls apart. . . .
Montmorency's Revenge – Eleanor Updale
Genre – Young Adult/Historical Fiction
A dark tale of vengeance and madness takes Montmorency on his next crusade….
As Queen Victoria lies dying, Montmorency and his friends are already in mourning, and determined to track down the killers who have wrecked their lives. It's personal obsession, but Montmorency has public duties too, and when the two collide, he must decide which comes first.
Can he stop Doctor Farcett's slide into insanity? And how can he teach a new generation to forgive when the lust for revenge is eating away at his own soul?
The fourth Montmorency adventure takes him on a race across the globe with a mission of revenge for the death of his dearest friend Lord George Fox Selwyn.
Lies, Knives, and Girls in Red Dresses – Ron Koertge
Genre – Young Adult/Poetry
Yes it's blue and Yes it tickles and Yes
he's had a lot of wives
and nobody knows what happened to them
but he's fun at the party and omigod
that castle!
Once upon a time, a strung-out match girl sold CDs to stoners. Twelve impetuous sisters escaped Daddy's clutches to jiggle and cavort and wear out their shoes. Bluebeard's latest wife discovered she'd married a serial killer. And Little Red Riding Hood confessed that she kind of wanted to know what it's like to be swallowed whole.
You see, Ron Koertge knows what really happened to all those wolves and maidens, ogres and orphans, kings and piglets of fairy tales, and he knows about the Ever After. So come closer–he wants to whisper in your ear.