I bought all of these at the end of August, but since the haul is going up on September 1st, I'm just going to consider it a September haul. I got most of these books at my local book fair, but I did end up getting one bargain book at Books-A-Million because they were having a sale. Chad and I bought most of the movies from one of our local pawn shops. I'm all about bargains and sales. It's a bit of an obsession, but I love getting cheap books and movies. Anyway, here are the books and movies:
*All descriptions for books taken from Goodreads and all descriptions for movies taken from IMDb.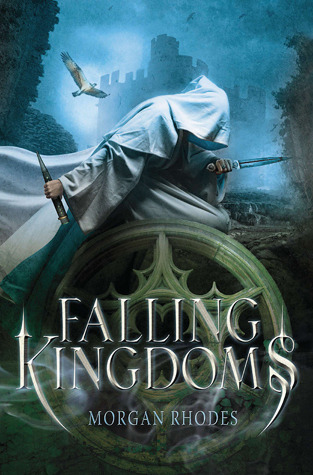 Falling Kingdoms – Morgan Rhodes
Genre – Young Adult/Fantasy
In the three kingdoms of Mytica, magic has long been forgotten. And while hard-won peace has reigned for centuries, a deadly unrest now simmers below the surface.
As the rulers of each kingdom grapple for power, the lives of their subjects are brutally transformed… and four key players, royals and rebels alike, find their fates forever intertwined. Cleo, Jonas, Lucia, and Magnus are caught in a dizzying world of treacherous betrayals, shocking murders, secret alliances, and even unforeseen love.
The only outcome that's certain is that kingdoms will fall. Who will emerge triumphant when all they know has collapsed?
It's the eve of war…. Choose your side.
Princess: Raised in pampered luxury, Cleo must now embark on a rough and treacherous journey into enemy territory in search of magic long thought extinct.
Rebel: Jonas, enraged at injustice, lashes out against the forces of oppression that have kept his country cruelly impoverished. To his shock, he finds himself the leader of a people's revolution centuries in the making.
Sorceress: Lucia, adopted at birth into the royal family, discovers the truth about her past—and the supernatural legacy she is destined to wield.
Heir: Bred for aggression and trained to conquer, firstborn son Magnus begins to realise that the heart can be more lethal than the sword….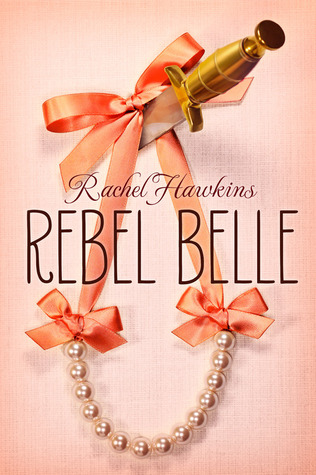 Rebel Belle – Rachel Hawkins
Genre – Young Adult/Fantasy
Harper Price, peerless Southern belle, was born ready for a Homecoming tiara. But after a strange run-in at the dance imbues her with incredible abilities, Harper's destiny takes a turn for the seriously weird. She becomes a Paladin, one of an ancient line of guardians with agility, super strength and lethal fighting instincts.
Just when life can't get any more disastrously crazy, Harper finds out who she's charged to protect: David Stark, school reporter, subject of a mysterious prophecy and possibly Harper's least favorite person. But things get complicated when Harper starts falling for him—and discovers that David's own fate could very well be to destroy Earth.
With snappy banter, cotillion dresses, non-stop action and a touch of magic, this new young adult series from bestseller Rachel Hawkins is going to make y'all beg for more.
The Book of Spells – Kate Brian
Genre – Young Adult/Fantasy
The year is 1915 when sixteen-year-old Eliza Williams arrives at the Billings School for Girls in Easton, Connecticut. Her parents expect her to learn the qualities of a graceful, dutiful wife. But Eliza and her housemates have a dangerous secret: They're witches. After finding a dusty, leather bound spell book, the Billings Girls form a secret coven. Bonded in sisterhood, they cast spells–cursing their headmistress with laryngitis, brewing potions to bolster their courage before dances, and conjuring beautiful dresses out of old rags. The girls taste freedom and power for the first time, but what starts out as innocent fun turns sinister when one of the spells has an unexpected-and deadly-consequence. Magic could bring Eliza everything she's ever wanted…but it could also destroy everything she holds dear.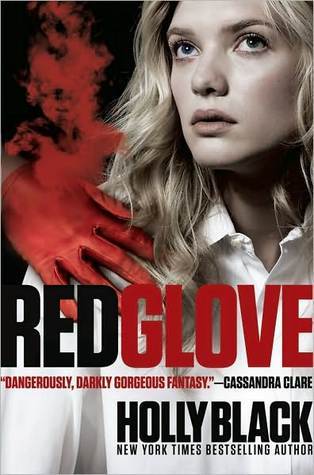 Red Glove – Holly Black
Genre – Young Adult/Fantasy
After rescuing his brothers from Zacharov's retribution, Cassel is trying to reestablish some kind of normalcy in his life.
That was never going to be easy for someone from a worker family that's tied to one of the big crime families—and whose mother's cons get more reckless by the day. But Cassel is coming to terms with what it means to be a worker, and he's figuring out how to have friends.
Except normal doesn't last very long. Soon Cassel is being courted by both sides of the law and is forced to confront his past—a past he remembers only in scattered fragments, and one that could destroy his family and his future. Cassel will have to decide whose side he wants to be on, because neutrality is not an option. And then he will have to pull off his biggest con ever to survive….
Minders – Michele Jaffe
Genre – Young Adult/Science Fiction
A high concept, cinematic read with a surprising twist, MINDERS asks the question: who is really watching whom?
Q: If the boy you love commits a crime, would you turn him in?
Sadie Ames is a type-A teenager from the wealthy suburbs. She's been accepted to the prestigious Mind Corps Fellowship program, where she'll spend six weeks as an observer inside the head of Ford, a troubled boy with a passion for the crumbling architecture of the inner city. There's just one problem: Sadie's fallen in love with him.
Q: What if the crime is murder?
Ford Winters is haunted by the murder of his older brother, James. As Sadie falls deeper into his world, dazzled by the shimmering pinpricks of color that form images in his mind, she begins to think she knows him. Then Ford does something unthinkable.
Q: What if you saw it happen from inside his mind?
Back in her own body, Sadie is faced with the ultimate dilemma. With Ford's life in her hands, she must decide what is right and what is wrong. And how well she can really ever know someone, even someone she loves.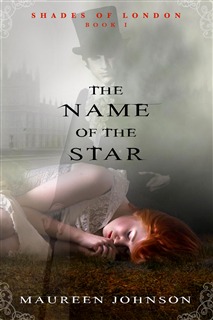 The Name of the Star – Maureen Johnson
Genre – Young Adult/Mystery
The day Louisiana teenager Rory Deveaux arrives in London marks a memorable occasion. For Rory, it's the start of a new life at a London boarding school. But for many, this will be remembered as the day a series of brutal murders broke out across the city, gruesome crimes mimicking the horrific Jack the Ripper events of more than a century ago.
Soon "Rippermania" takes hold of modern-day London, and the police are left with few leads and no witnesses. Except one. Rory spotted the man police believe to be the prime suspect. But she is the only one who saw him. Even her roommate, who was walking with her at the time, didn't notice the mysterious man. So why can only Rory see him? And more urgently, why has Rory become his next target? In this edge-of-your-seat thriller, full of suspense, humor, and romance, Rory will learn the truth about the secret ghost police of London and discover her own shocking abilities.
A pair of underachieving cops are sent back to a local high school to blend in and bring down a synthetic drug ring.
Directors: Phil Lord, Christopher Miller
Writers: Michael Bacall (screenplay), Michael Bacall (story)
Stars: Jonah Hill, Channing Tatum, Ice Cube
A vacationing woman meets her ideal man, leading to a swift marriage. Back at home, however, their idyllic life is upset when they discover their neighbors could be assassins who have been contracted to kill the couple.
Director: Robert Luketic
Writers: Bob DeRosa (screenplay), Ted Griffin (screenplay)
Stars: Katherine Heigl, Ashton Kutcher, Tom Selleck
Resident Evil: Degeneration
Rating – R
A warrior seeking revenge unleashes a deadly virus in Harvardville. Responding to the threat are former special forces members Leon S. Kennedy and Claire Redfield, who look to bring down a mutated monster before history repeats itself.
Director: Makoto Kamiya
Writer: Shotaro Suga (screenplay)
Stars: Paul Mercier, Alyson Court, Laura Bailey
The Great Gatsby
Rating – PG-13
A Midwestern war veteran finds himself drawn to the past and lifestyle of his millionaire neighbor.
Director: Baz Luhrmann
Writers: Baz Luhrmann (screenplay), Craig Pearce (screenplay)
Stars: Leonardo DiCaprio, Carey Mulligan, Joel Edgerton