Top Ten Tuesday is an original feature/weekly meme created by The Broke and the Bookish. I've decided that I want to participate in the Top Ten weekly posts. While I might not post every week, I will as often as I can.
This week's topic is books that you've had a difficult time reading for one reason or another. They're in no particular order.
The Chosen One by Carol Lynch Williams – This was an incredibly hard book to read because of the subject matter. It's very sad, and the whole time you want to somehow help this poor girl out of her horrible situation. I started this book at night and didn't put it down until I was done at four in the morning. It's a hard story to put down because you want to know what happens next and emotional because you'll be sad, frustrated, angry, and happy all within a few chapters.
Shizuko's Daughter by Kyoko Mori – This is another emotional read but for different reasons. Yuki is left all alone when her mother commits suicide. Her dad doesn't seem to love her, and her stepmother treats her terribly. She is easy to become attached to and you want to be able to help her. It's told through different perspectives, and during certain ones, you feel extremely sorry for Yuki and what she has to deal with. A great story about a girl dealing with the death of a parent and having to move on with her life.  Full Review
Speak by Laurie Halse Anderson – This is a beautifully told story dealing with serious issues. You're empathetic with Melinda and her situation because as she's struggling with this difficult problem, everyone seems to be turning against her. There are plenty of times I wanted her to speak up for herself, but it's understandable why she would stay silent for so long. Honestly, I think everyone should read this story. Especially high school students because I feel the story has a special way of teaching about empowerment and speaking up for yourself, while also showing how the victim feels.
A Fair Maiden by Joyce Carol Oates – Cringeworthy would be a great word to describe this book. It deals with the relationship between a 16 year old girl and an 80 year old man. There are plenty of disturbing moments that make your skin crawl. It's as if you're watching a horror movie and screaming at the characters to stop and run the other way. I have never felt so much pity for a character at the end of a novel like I did this one. It's a really interesting story, but I know it won't be for everyone. Full Review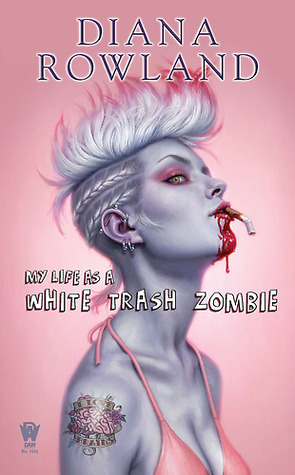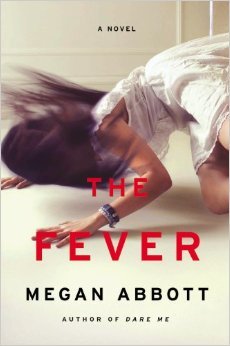 My Life as a White Trash Zombie by Diana Rowland – While this was a very interesting concept, it wasn't quite what I expected. There were some boring moments, and the main character repeated herself so much, it got kind of old. It was a bit hard to relate to her since she has an addiction to pills, but she's a unique character, and I did like her personality. I liked the overall story, but it was difficult to get through at certain points.
The Fever by Megan Abbott – I thought this would be more of a mystery, but it's mostly about teenagers and how they act. It had a few boring moments during the middle of the book. There were a lot of red herrings, and the ending was not as great as I was expecting. This book just wasn't for me. Full Review
Trapped by Michael Northrop – Honestly, I didn't really like anything about this book. This is one of those books that just didn't work for me. There were no surprises, the characters were boring and flat, and the ending was unsatisfying. It was difficult for me to finish this novel.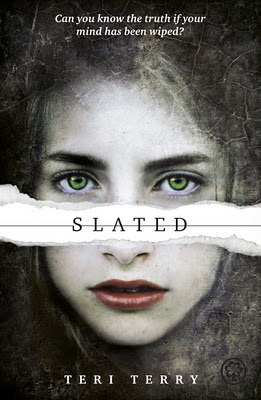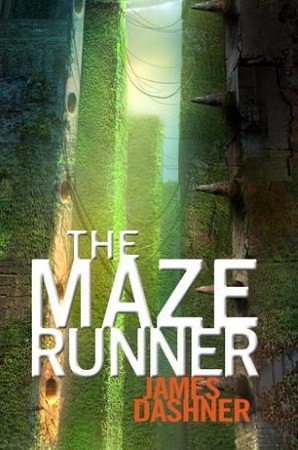 Slated by Teri Terry –  I really wanted to like this book, but the characters weren't great, and while the plot had potential, it didn't quite work for me. Full Review
Zombie Blondes by Brian James – I accidentally read it twice because I had forgotten I had read it before. This was way before I discovered Goodreads where I could track all of my read books. I didn't enjoy this story as much as I had hoped. The main character is judgmental, the father is incompetent when it comes to his daughter, and the plot is predictable. However, the ending had a new twist that I liked.
The Maze Runner by James Dashner – I was prepared to really enjoy this novel because of all the hype, but the hype sort of killed it for me. I did like it, but I had trouble getting through this book at certain parts. As I was reading, I kept picking up similarities to Lord of the Flies, so I did some research and found out that Lord of the Flies inspired The Maze Runner. I often like when books are inspired by my favorites, however, it did ruin a scene during the ending for me because it was almost exactly from Lord of the Flies.