I have finished reading Dreams of the Dead by Thomas Randall and The Murder Farm by Andrea Maria Schenkel. These were both good books, and I enjoyed reading them. I'll have reviews for them up on my August Wrap-Up, if not sooner. Here are the books I will be reading next: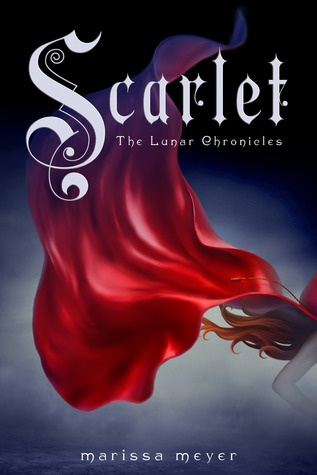 Scarlet – Marissa Meyer
Genre – Young Adult/Fantasy
Cinder, the cyborg mechanic, returns in the second thrilling installment of the bestselling Lunar Chronicles. She's trying to break out of prison–even though if she succeeds, she'll be the Commonwealth's most wanted fugitive. Halfway around the world, Scarlet Benoit's grandmother is missing. It turns out there are many things Scarlet doesn't know about her grandmother or the grave danger she has lived in her whole life. When Scarlet encounters Wolf, a street fighter who may have information as to her grandmother's whereabouts, she is loath to trust this stranger, but is inexplicably drawn to him, and he to her. As Scarlet and Wolf unravel one mystery, they encounter another when they meet Cinder. Now, all of them must stay one step ahead of the vicious Lunar Queen Levana, who will do anything for the handsome Prince Kai to become her husband, her king, her prisoner.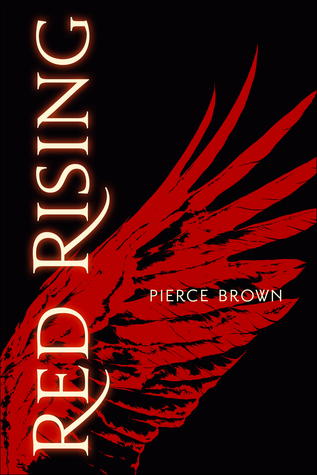 Red Rising – Pierce Brown
Genre – Young Adult/Science Fiction
The Earth is dying. Darrow is a Red, a miner in the interior of Mars. His mission is to extract enough precious elements to one day tame the surface of the planet and allow humans to live on it. The Reds are humanity's last hope.
Or so it appears, until the day Darrow discovers it's all a lie. That Mars has been habitable – and inhabited – for generations, by a class of people calling themselves the Golds. A class of people who look down on Darrow and his fellows as slave labour, to be exploited and worked to death without a second thought.
Until the day that Darrow, with the help of a mysterious group of rebels, disguises himself as a Gold and infiltrates their command school, intent on taking down his oppressors from the inside. But the command school is a battlefield – and Darrow isn't the only student with an agenda.
*Descriptions taken from Goodreads.
I won Scarlet in a giveaway from Stephanie at Stephanie's Book Reviews a little while ago, so I felt it was time to read it. I really enjoyed Cinder, and I'm excited to continue on with the series because I hear it only gets better. I received Red Rising from Netgalley when it was available to everyone for the Bank Holiday. From the description is sounds interesting, and I'm looking forward to reading it.
Let me know what you're currently reading or what you just finished reading.