I was tagged by Diana at Brilliantly Novel for the Harry Potter Spell Book Tag. Here we go!
Expecto Patronum
A childhood book connected to good memories.
The Ghost of Goose Island by Mercer Mayer – LC and the Critter Kids were some of my favorite children's books when I was younger. This one and Haunted House were two of my favorites though because they introduced me to mystery and thriller elements in books. I actually still have them on my bookshelf.
Expelliarmus
A book that took you by surprise.
Monstrous Beauty by Elizabeth Fama – This was my first mermaid book, so I wasn't too sure what to expect going into it. I have to say the writing style blew me away. I was not expecting to love this book, but it's one of my favorites now. It's dark and gripping and tells such a beautiful story. I would highly recommend it.
Prior Incantarto
Killing Mr. Griffin by Lois Duncan – This was an interesting read. Of course, I was picking out everything the teens did wrong as the story went along because I've read and watched quite a few mysteries. The ending wasn't my favorite, but the novel was entertaining.
Alohomora
A book that introduced you to a genre you wouldn't have considered before.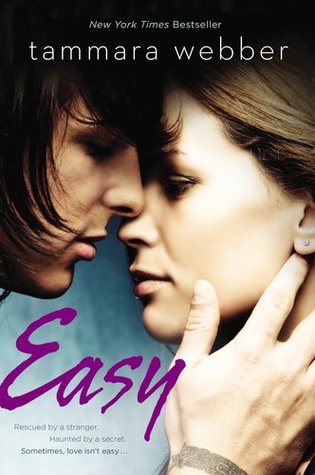 Easy by Tammara Webber – I haven't read any new adult books, but after finishing this book, I think I might want to try other books out of this genre. Feel free to recommend any, so I can add them to my to-read pile.
Ridiculous
Hyperbole and a Half by Allie Brosh – This book is hilarious. I was literally laughing out loud through most of this book, while getting weird stares from Chad. It's the perfect balance of funny and serious, and the pictures add so much to the story. It's completely relatable and down to earth.
Sonorous
A book that you think everyone should know about.
Vicious by V.E. Schwab – I'm officially obsessed with this book. I need more people to know about it and read it, so we can discuss all of the awesome in this book. If you love anti-heroes and great characterization and character development, then this is the perfect book for you. You should read it! 🙂
Obliviate
A book you wish you never read.
Trapped by Michael Northrop – I'm sure some of you know that I don't like this book at all. I do wish I could erase it from my memory.
Imperio
A book you had to read for school.
Cat's Cradle by Kurt Vonnegut – I had to read this for one of my college classes, and I'm so glad that I did. It's full of irony and humor that make it a great satire. I would highly recommend it. This reminds me that I really need to read more of Kurt Vonnegut's work soon.
Crucio
A book that was painful to read.
The Chosen One by Carol Lynch Williams – This novel was so hard to read and not because it was bad. The subject matter was a tough one for me. It's about a young girl named Kyra in an isolated community where men have more than one wife. Kyra's struggles are sad, and it just makes the reader feel as trapped as she is. It's a great fast-paced story, and I would recommend it.
Avada Kedavra
Beyond: A Ghost Story by Graham McNamee – The main protagonist Jane has a lot of near-death experiences in the novel. It can get a bit crazy with the number of experiences. I feel like this girl is a secret superhero and just hasn't told anyone yet.
I Tag:
littleonion at littleonionwrites
Laurel May at The Caffeinated Bibliophile
Stefani at Caught Read Handed
Anyone else that wants to do the tag!