I will probably have to take a break from buying books. I seem to have run out of room on my shelves. Of course, I could get another bookshelf . . . no, no, I will behave and not buy any books. For now. Let me know if you have read any of these books and what you thought or if you want to read any of them.
*All descriptions taken from Goodreads.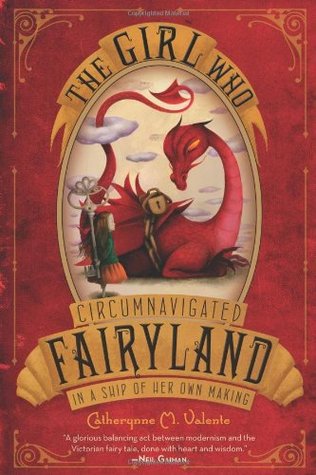 The Girl Who Circumnavigated Fairyland in a Ship of Her Own Making – Catherynne M. Valente
Genre – Young Adult/Middle Grade/Fantasy
Twelve-year-old September lives in Omaha, and used to have an ordinary life, until her father went to war and her mother went to work. One day, September is met at her kitchen window by a Green Wind (taking the form of a gentleman in a green jacket), who invites her on an adventure, implying that her help is needed in Fairyland. The new Marquess is unpredictable and fickle, and also not much older than September. Only September can retrieve a talisman the Marquess wants from the enchanted woods, and if she doesn't . . . then the Marquess will make life impossible for the inhabitants of Fairyland. September is already making new friends, including a book-loving Wyvern and a mysterious boy named Saturday.
With exquisite illustrations by acclaimed artist Ana Juan, Fairyland lives up to the sensation it created when the author first posted it online. For readers of all ages who love the charm of Alice in Wonderland and the soul of The Golden Compass, here is a reading experience unto itself: unforgettable, and so very beautiful.
The Girl Who Fell Beneath Fairyland and Led the Revels There – Catherynne M. Valente
Genre – Young Adult/Middle Grade/Fantasy
September has longed to return to Fairyland after her first adventure there. And when she finally does, she learns that its inhabitants have been losing their shadows—and their magic—to the world of Fairyland Below. This underworld has a new ruler: Halloween, the Hollow Queen, who is September's shadow. And Halloween does not want to give Fairyland's shadows back.
Fans of Valente's bestselling, first Fairyland book will revel in the lush setting, characters, and language of September's journey, all brought to life by fine artist Ana Juan. Readers will also welcome back good friends Ell, the Wyverary, and the boy Saturday. But in Fairyland Below, even the best of friends aren't always what they seem. . . .
Dreams of the Dead – Thomas Randall
Genre – Young Adult/Horror
Kara's afraid to go to sleep—until the nightmares come when she's awake . . . .
Sixteen-year-old Kara Foster is an outsider in Japan, but is doing her best to fit at the private school where her father is teaching English for the year. Fortunately she's befriended by Sakura, a fellow outsider struggling to make sense of her sister's unsolved murder some months ago. No one seems to care about the beautiful girl who was so brutally murdered, and the other students go on as if nothing has happened. Unfortunately, the calm doesn't last for long. Kara begins to have nightmares, and soon other students in the school turn up dead, viciously attacked by someone . . . or something. Is Sakura getting back at those she thinks are responsible for her sister's death? Or has her dead sister come back to take revenge for herself?
Spirits of the Noh – Thomas Randall
Genre – Young Adult/Horror
Kara Foster is finally starting to fit in at her boarding school in Japan-after all, nothing bonds you with your classmates like having an ancient demon put a curse on you. Hoping life can go back to normal now that the monster has been laid to rest, Kara joins her friends Sakura and Miho in putting on a play for the Noh drama club. It's the story of the Hannya, a snake demon who inhabits the body of a beautiful woman. When a few members of the Noh club go missing, Kara fears that the real Hannya has been awakened by the curse. Then Miho is abducted, and Kara must find her before the Hannya exacts her terrible revenge. But the demon is wily and may be hidden in the last place anyone would think to look.
Path of Fate – Diana Pharaoh Francis
Genre – Fantasy
In the land of Kodu Riik, it is an honor to be selected by the Lady to become an ahalad-kaaslane-to have your soul bonded with one of Her blessed animals, and roam the land serving Her will. But Riesil refuses to bow to fate-a decision that may have repercussions across the realm…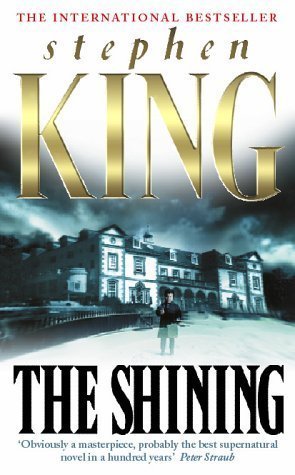 The Shining – Stephen King
Genre – Horror
Danny was only five years old but in the words of old Mr Halloran he was a 'shiner', aglow with psychic voltage. When his father became caretaker of the Overlook Hotel his visions grew frighteningly out of control.
As winter closed in and blizzards cut them off, the hotel seemed to develop a life of its own. It was meant to be empty, but who was the lady in Room 217, and who were the masked guests going up and down in the elevator? And why did the hedges shaped like animals seem so alive?
Somewhere, somehow there was an evil force in the hotel – and that too had begun to shine…
I Am Legend – Richard Matheson
Genre – Horror/Science Fiction
Robert Neville is the last living man on Earth… but he is not alone. Every other man, woman and child on the planet has become a vampire, and they are hungry for Neville's blood.
By day he is the hunter, stalking the undead through the ruins of civilization. By night, he barricades himself in his home and prays for the dawn.
How long can one man survive like this?
Shutter Island – Dennis Lehane
Genre – Mystery/Thriller
The year is 1954. U.S. Marshal Teddy Daniels and his new ­partner, Chuck Aule, have come to Shutter Island, home of Ashecliffe Hospital for the Criminally Insane, to investigate the disappearance of a patient. Multiple-murderess Rachel Solando is loose somewhere on this barren island, despite having been kept in a locked cell under constant surveillance. As a killer hurricane bears relentlessly down on them, a strange case takes on even darker, more sinister shades—with hints of radical experimentation, horrifying surgeries, and lethal countermoves made in the cause of a covert shadow war. No one is going to escape Shutter Island unscathed, because nothing at Ashecliffe Hospital is remotely what it seems.
The East End Murders: A Family Affair / End of the Line – Anne Cassidy
Genre – Mystery
A bind up of two stories: The body of a young kidnap victim is found lying soaked in petrol in a derelict London house. And Patsy Kelly can't help feeling it's partly her fault: and the police have just caught the Railway Killer when his last victim is found. Five girls all strangled.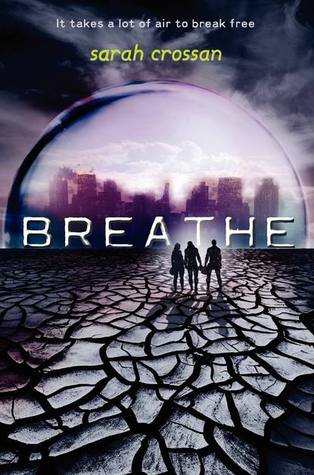 Breathe – Sarah Crossan
Genre – Young Adult/Science Fiction
When oxygen levels plunge in a treeless world, a state lottery decides which lucky few will live inside the Pod. Everyone else will slowly suffocate. Years after the Switch, life inside the Pod has moved on. A poor Auxiliary class cannot afford the oxygen tax which supplies extra air for running, dancing and sports. The rich Premiums, by contrast, are healthy and strong. Anyone who opposes the regime is labelled a terrorist and ejected from the Pod to die. Sixteen-year-old Alina is part of the secret resistance, but when a mission goes wrong she is forced to escape from the Pod. With only two days of oxygen in her tank, she too faces the terrifying prospect of death by suffocation. Her only hope is to find the mythical Grove, a small enclave of trees protected by a hardcore band of rebels. Does it even exist, and if so, what or who are they protecting the trees from? A dystopian thriller about courage and freedom, with a love story at its heart.
Breed – Chase Novak
Genre – Horror
Alex and Leslie Twisden told each other they would do anything to have children. The price didn't matter. But the experimental procedure they found had costs they couldn't foresee.
Adam and Alice Twisden's lives seem perfectly normal. Except that, every night, without fail, their parents lock them into their rooms.
And the twins know that the sounds they can hear are not just their imagination. They're real. And they're getting louder…
From a new name in horror, Breed is a stunning thriller in the vein of Rosemary's Baby, brilliantly written, daring, and unforgettable.
Your House Is on Fire, Your Children All Gone – Stefan Kiesbye
Genre – Horror/Short Stories
The village of Hemmersmoor is a place untouched by time and shrouded in superstition: There is the grand manor house whose occupants despise the villagers, the small pub whose regulars talk of revenants, the old mill no one dares to mention. This is where four young friends come of age—in an atmosphere thick with fear and suspicion. Their innocent games soon bring them face-to-face with the village's darkest secrets in this eerily dispassionate, astonishingly assured novel, evocative of Stephen King's classic short story "Children of the Corn" and infused with the spirit of the Brothers Grimm.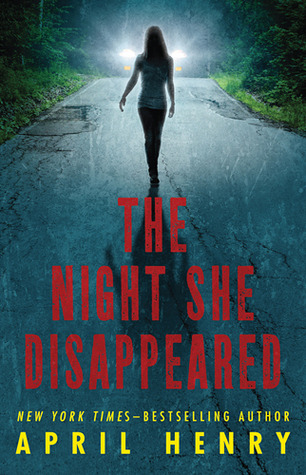 The Night She Disappeared – April Henry
Genre – Young Adult/Mystery
Gabie drives a Mini Cooper. She also works part time as a delivery girl at Pete's Pizza. One night, Kayla—another delivery girl—goes missing. To her horror, Gabie learns that the supposed kidnapper had asked if the girl in the Mini Cooper was working that night. Gabie can't move beyond the fact that Kayla's fate was really meant for her, and she becomes obsessed with finding Kayla. She teams up with Drew, who also works at Pete's. Together, they set out to prove that Kayla isn't dead—and to find her before she is.