Finally, I'm slowly getting back on track with my posts. I'm still working on the monthly wrap-ups, but I should have them all up next month if I'm lucky and don't procrastinate. I'll have some reviews up too. Probably after the Under-Hyped Readathon when I don't have to focus on reading as much. Plus, I have a book giveaway that I'm planning to do. So much to do, so little time. I'll keep you updated as I go. So while we all wait for me to get my stuff in order, here is a book haul to ease me back into the motions of blogging.
*All descriptions taken from Goodreads.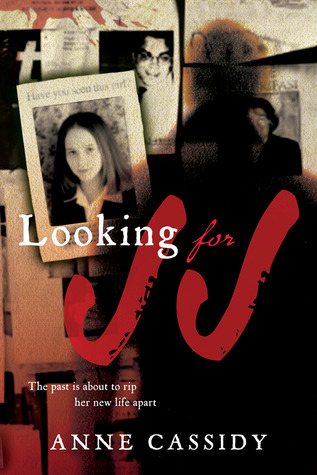 Looking for JJ – Anne Cassidy
Genre – Young Adult/Mystery
Three children walked away from the cottages on the edge of town toward Berwick Waters. Later that day, only two of them came back. . . .  Alice Tully knows exactly what happened that spring day six years ago, though it's still hard for her to believe it. She'll never be able to forget, even though she's trying to lead a normal life–she has a job, friends, and a boyfriend whom she adores. But Alice's past is dangerous, and violent, and sad . . . and it's about to rip her new life apart. A gripping and emotionally searing novel by accomplished British author Anne Cassidy, Looking for JJ infuses a terrifying subject with humanity and hope.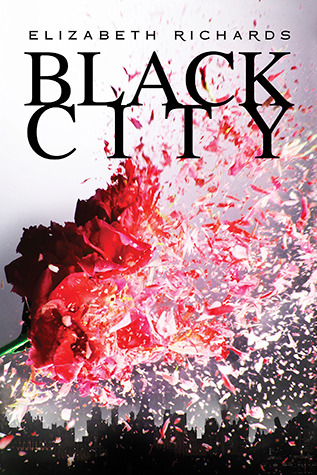 Black City – Elizabeth Richards
Genre – Young Adult/Science Fiction
A dark and tender post-apocalyptic love story set in the aftermath of a bloody war.
In a city where humans and Darklings are now separated by a high wall and tensions between the two races still simmer after a terrible war, sixteen-year-old Ash Fisher, a half-blood Darkling, and Natalie Buchanan, a human and the daughter of the Emissary, meet and do the unthinkable—they fall in love. Bonded by a mysterious connection that causes Ash's long-dormant heart to beat, Ash and Natalie first deny and then struggle to fight their forbidden feelings for each other, knowing if they're caught, they'll be executed—but their feelings are too strong.
When Ash and Natalie then find themselves at the center of a deadly conspiracy that threatens to pull the humans and Darklings back into war, they must make hard choices that could result in both their deaths.
Charm & Strange – Stephanie Kuehn
Genre – Young Adult/Fantasy
When you've been kept caged in the dark, it's impossible to see the forest for the trees. It's impossible to see anything, really. Not without bars . . .
Andrew Winston Winters is at war with himself.
He's part Win, the lonely teenager exiled to a remote Vermont boarding school in the wake of a family tragedy. The guy who shuts all his classmates out, no matter the cost.
He's part Drew, the angry young boy with violent impulses that control him. The boy who spent a fateful, long-ago summer with his brother and teenage cousins, only to endure a secret so monstrous it led three children to do the unthinkable.
Over the course of one night, while stuck at a party deep in the New England woods, Andrew battles both the pain of his past and the isolation of his present.
Before the sun rises, he'll either surrender his sanity to the wild darkness inside his mind or make peace with the most elemental of truths—that choosing to live can mean so much more than not dying.
Into the Darkest Corner – Elizabeth Haynes
Genre – Thriller
When young, pretty Catherine Bailey meets Lee Brightman, she can't believe her luck. Gorgeous, charismatic, and a bit mysterious, Lee seems almost too perfect to be true.
But what begins as flattering attention and spontaneous, passionate sex transforms into raging jealousy, and Catherine soon discovers that Lee's dazzling blue eyes and blond good looks hide a dark, violent nature. Disturbed by his increasingly erratic, controlling behavior, she tries to break it off; turning to her friends for support, she's stunned to find they don't believe her. Increasingly isolated and driven into the darkest corner of her world, a desperate Catherine plans a meticulous escape.
Four years later, Lee is behind bars and Catherine—now Cathy—is trying to build a new life in a new city. Though her body has healed, the trauma of the past still haunts her. Then Stuart Richardson, her attractive new neighbor, moves in. Encouraging her to confront her fears, he sparks unexpected hope and the possibility of love and a normal life.
Until the day the phone rings . . .
Wereling – Steve Feasey
Genre – Young Adult/Fantasy
Fourteen-year-old Trey Laporte is not a kid anymore. Not after the day he wakes up in agony—retina-splitting, vomit-inducing agony. His clothes are torn. His room is trashed.
Enter Lucien Charron, the mysterious, long-lost "uncle" with freakish fire-flecked eyes and skin that blisters in the sun. Suddenly, Trey finds himself living in a luxury penthouse at the heart of a strange and sinister empire built on the powers of the Netherworld—vampires, demons, sorcerers, and djinn.
And there is a girl—Alexa Charron—who is half vampire, half human, and insanely pretty, with powers all of her own. Trey is falling for her.
Trey is training night and day to control the newly discovered power lurking inside him. Now, demons are closing in on every side, and the most psychopathic bloodsucker to rock the Netherworld wants to destroy him. Above all, he must face one terrifying question:
Is he a boy . . . or is he a beast?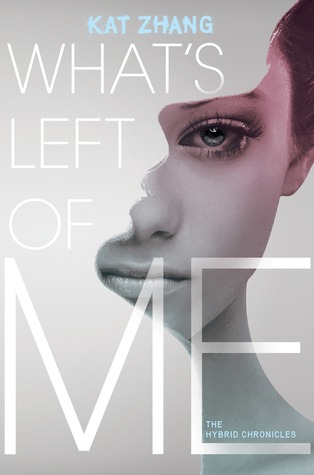 What's Left of Me – Kat Zhang
Genre – Young Adult/Science Fiction
I should not exist. But I do.
Eva and Addie started out the same way as everyone else—two souls woven together in one body, taking turns controlling their movements as they learned how to walk, how to sing, how to dance. But as they grew, so did the worried whispers. Why aren't they settling? Why isn't one of them fading? The doctors ran tests, the neighbors shied away, and their parents begged for more time. Finally Addie was pronounced healthy and Eva was declared gone. Except, she wasn't . . .
For the past three years, Eva has clung to the remnants of her life. Only Addie knows she's still there, trapped inside their body. Then one day, they discover there may be a way for Eva to move again. The risks are unimaginable-hybrids are considered a threat to society, so if they are caught, Addie and Eva will be locked away with the others. And yet . . . for a chance to smile, to twirl, to speak, Eva will do anything.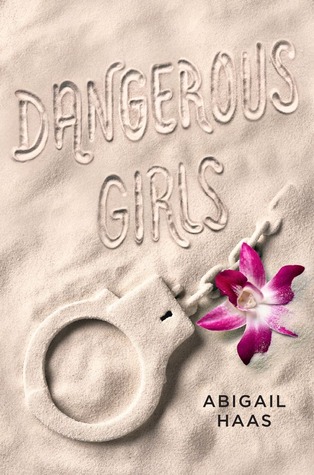 Dangerous Girls – Abigail Haas
Genre – Young Adult/Mystery
It's Spring Break of senior year. Anna, her boyfriend Tate, her best friend Elise, and a few other close friends are off to a debaucherous trip to Aruba that promises to be the time of their lives. But when Elise is found brutally murdered, Anna finds herself trapped in a country not her own, fighting against vile and contemptuous accusations.
As Anna sets out to find her friend's killer; she discovers hard truths about her friendships, the slippery nature of truth, and the ache of young love.
As she awaits the judge's decree, it becomes clear that everyone around her thinks she is not just guilty, but dangerous. When the truth comes out, it is more shocking than one could ever imagine…
The End Games – T. Michael Martin
Genre – Young Adult/Horror
It happened on Halloween.
The world ended.
And a dangerous Game brought it back to life.
Seventeen-year-old Michael and his five-year-old brother, Patrick, have been battling monsters in The Game for weeks.
In the rural mountains of West Virginia, armed with only their rifle and their love for each other, the brothers follow Instructions from the mysterious Game Master. They spend their days searching for survivors, their nights fighting endless hordes of "Bellows"—creatures that roam the dark, roaring for flesh. And at this Game, Michael and Patrick are very good.
But The Game is changing.
The Bellows are evolving.
The Game Master is leading Michael and Patrick to other survivors—survivors who don't play by the rules.
And the brothers will never be the same.
Wolves – Shaun Ellis
Genre – Non-Fiction/Animals
This book offers a tantalizing glimpse into the private life of the wolf, a symbol of the spirit of wildness that is now in such short supply in our modern world.
More than 200 stunning and inspirational photographs of wolves, coupled with detailed observations of their behavior, dispel many of the myths that surround these powerful animals and form an impression of the true nature of the wolf.
Written and illustrated by two wolf experts who have spent hours tracking and watching wolves, Wolves portrays the complexities and wonders of wolf society and inspires a deep respect for an animal that has long held a fascination for humans.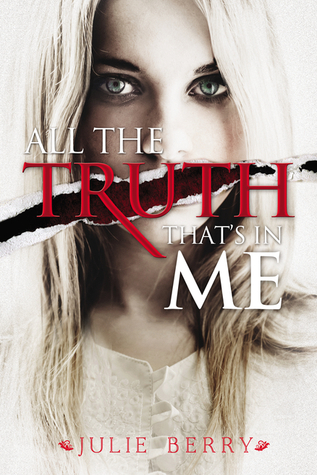 All the Truth That's in Me – Julie Berry
Genre – Young Adult/Historical Fiction
Four years ago, Judith and her best friend disappeared from their small town of Roswell Station. Two years ago, only Judith returned, permanently mutilated, reviled and ignored by those who were once her friends and family. Unable to speak, Judith lives like a ghost in her own home, silently pouring out her thoughts to the boy who's owned her heart as long as she can remember—even if he doesn't know it—her childhood friend, Lucas. But when Roswell Station is attacked, long-buried secrets come to light, and Judith is forced to choose: continue to live in silence, or recover her voice, even if it means changing her world, and the lives around her, forever. This startlingly original novel will shock and disturb you; it will fill you with Judith's passion and longing; and its mysteries will keep you feverishly turning the pages until the very last.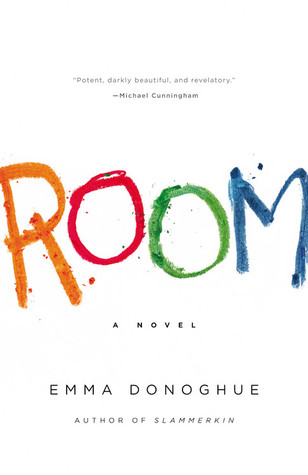 Room – Emma Donoghue
Genre – Contemporary
To five-year-old Jack, Room is the entire world. It is where he was born and grew up; it's where he lives with his Ma as they learn and read and eat and sleep and play. At night, his Ma shuts him safely in the wardrobe, where he is meant to be asleep when Old Nick visits.
Room is home to Jack, but to Ma, it is the prison where Old Nick has held her captive for seven years. Through determination, ingenuity, and fierce motherly love, Ma has created a life for Jack. But she knows it's not enough…not for her or for him. She devises a bold escape plan, one that relies on her young son's bravery and a lot of luck. What she does not realize is just how unprepared she is for the plan to actually work.
Told entirely in the language of the energetic, pragmatic five-year-old Jack, ROOM is a celebration of resilience and the limitless bond between parent and child, a brilliantly executed novel about what it means to journey from one world to another.