As some may have noticed, I haven't posted a TBR in a while. It has been quite a busy month for me, but I seem to be back on track now. I finished reading This Song Will Save Your Life, but I haven't finished Geek Love yet. I'm going to complete it this week. I did manage to finish Emotional Blackmail. I'll have reviews for all of these in my monthly wrap-up. Here are the books I will be reading this week:
The Way of Shadows – Brent Weeks
Genre – Fantasy
From New York TimesBestselling author Brent Weeks…
For Durzo Blint, assassination is an art-and he is the city's most accomplished artist.
For Azoth, survival is precarious. Something you never take for granted. As a guild rat, he's grown up in the slums, and learned to judge people quickly – and to take risks. Risks like apprenticing himself to Durzo Blint.
But to be accepted, Azoth must turn his back on his old life and embrace a new identity and name. As Kylar Stern, he must learn to navigate the assassins' world of dangerous politics and strange magics – and cultivate a flair for death.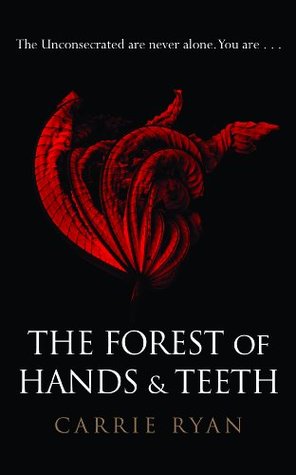 The Forest of Hands and Teeth – Carrie Ryan
Genre – Young Adult/Horror
In Mary's world there are simple truths.
The Sisterhood always knows best.
The Guardians will protect and serve.
The Unconsecrated will never relent.
And you must always mind the fence that surrounds the village; the fence that protects the village from the Forest of Hands and Teeth. But, slowly, Mary's truths are failing her. She's learning things she never wanted to know about the Sisterhood and its secrets, and the Guardians and their power, and about the Unconsecrated and their relentlessness. When the fence is breached and her world is thrown into chaos, she must choose between her village and her future—between the one she loves and the one who loves her. And she must face the truth about the Forest of Hands and Teeth. Could there be life outside a world surrounded in so much death?
*Descriptions taken from Goodreads.
I've been meaning to read The Way of Shadows for a long time. I started reading it and enjoyed it, but I ended up putting it down and never picked it up again. However, I really want to read this trilogy. I've heard great things about it, and Chad loves it, so I want to read it. The Forest of Hands and Teeth is a part of a trilogy as well, and I've heard good things about it. I'm excited for both of these books.