*I wanted to apologize for hardly posting anything this past week. It's been kind of crazy, and I've been super busy. I promise to get back on track.*
It's been an entire month since I've posted a book haul. It's amazing that I haven't bought any until now. I have quite a few books to show today. The book fair opened up again, so I ended up buying books this weekend. Afterwards, Chad and I went to thrift shops and a pawn shop and bought some books and movies. I'll have a movie haul up on Wednesday of this week. On another note, I won a Goodreads Giveaway recently for an ARC of The Fever by Megan Abbott. I'll have a bit more information about the book in this haul.
*All descriptions taken from Goodreads.
Vampire Academy: The Graphic Novel – Richelle Mead
Genre – Young Adult/Paranormal
After two years on the run, best friends Rose and Lissa are caught and returned to St. Vladimir's Academy, a private high school for vampires and half-bloods. It's filled with intrigue, danger—and even romance.
Enter their dark, fascinating world through a new series of 144-page full-color graphic novels. The entire first Vampire Academy novel has been adapted for book one by Leigh Dragoon and overseen by Richelle Mead, while the beautiful art of acclaimed British illustrator Emma Vieceli brings the story to life.
Willow – Julia Hoban
Genre – Young Adult/Romance
Seven months ago on a rainy March night, Willow's parents drank too much wine at dinner and asked her to drive them home. But they never made it–Willow lost control of the car, and both of her parents were killed.
Now seventeen, Willow is living with her older brother, who can barely speak to her. She has left behind her old home, friends, and school. But Willow has found a way to survive, to numb the new reality of her life: She is secretly cutting herself.
And then she meets Guy, a boy as sensitive and complicated as she is. When Guy discovers Willow's secret, he pulls her out of the solitary world she's created for herself, and into a difficult, intense, and potentially life-changing relationship.
Julia Hoban has created an unflinching story about cutting, grieving, and starting anew. But above all, she has written an unforgettable tale of first love.
Folly – Marthe Jocelyn
Genre – Young Adult/Historical Fiction
Three fates intertwine in this moving and passionate love story set in Victorian London.
Mary Finn: country girl, maid to a lord in London
Caden Tucker: liar, scoundrel, and heart's delight
James Nelligan: age six, tossed into a herd of boys
When Mary Finn falls into the arms of handsome Caden Tucker, their frolic changes the course of her life. What possesses her? She's been a girl of common sense until now. Mary's tale alternates with that of young James Nelligan, a new boy in an enormous foundling home.
In Folly, Marthe Jocelyn's breathtaking command of language, detail, and character brings Victorian London to life on every page, while the deep emotions that illuminate this fascinating novel about life-changing moments are as current as today's news.
Anger: Taming the Beast – Reneau Z. Peurifoy
Genre – Non-Fiction
DON'T LET ANGER CONTROL YOU
If you or someone you love is experiencing difficulty coping with their anger, this useful and practical book is the first place to turn to for help. With its clear, evenhanded approach, this book will show you
o Why you handle anger the way you do, and how to change
o How to manage anger in positive ways
o When anger is a fitting response
o How to express anger appropriately and effectively
o How to handle frustration and resolve conflicts
o How best to cope with stress, embarrassment, and shame
Whether you have an explosive temper or are brooding over suppressed anger, the questionnaires, step-by-step exercises, and strategies outlined in Anger: Taming the Beast will teach you how to change the way you experience and express anger. You will learn how to speak up strongly and effectively, set limits and say no to unreasonable demands, and relate your feelings to others without losing your cool.
Emotional Blackmail – Susan Forward with Donna Frazier
Genre – Non-Fiction
Emotional blackmail is a powerful form of manipulation in which people close to us threaten to punish us for not doing what they want. Emotional blackmailers know how much we value our relationships with them. They know our vulnerabilities and our deepest secrets. They can be our parents or partners, bosses or coworkers, friends or lovers. And no matter how much they care about us, they use this intimate knowledge to win the pay-off they want: our compliance.
In Emotional Blackmail, bestselling author Susan Forward dissects the anatomy of a relationship damaged by manipulation to give blackmail targets the tools they need to fight back. In a clear, no-nonsense style, she outlines the specific steps readers can take, offering checklists, practice scenarios, and concrete communications techniques that will strengthen relationships and break the blackmail cycle for good.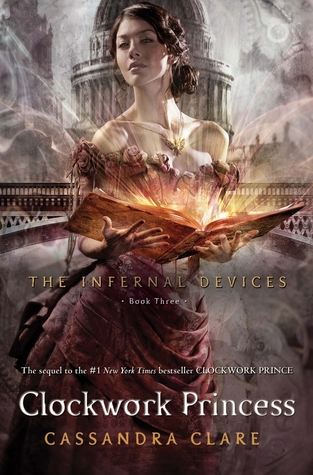 Clockwork Princess – Cassandra Clare
Genre – Young Adult/Fantasy
Tessa Gray should be happy—aren't all brides happy? Yet as she prepares for her wedding, a net of shadows begins to tighten around the Shadowhunters of the London Institute. A new demon appears, one linked by blood and secrecy to Mortmain, the man who plans to use his army of pitiless automatons, the Infernal Devices, to destroy the Shadowhunters. Mortmain needs only one last item to complete his plan. He needs Tessa. And Jem and Will, the boys who lay equal claim to Tessa's heart, will do anything to save her.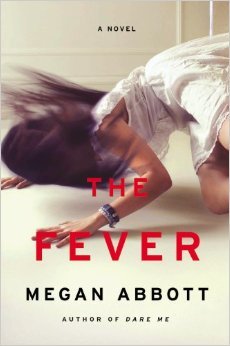 The Fever – Megan Abbott
Genre – Young Adult/Horror
The Nash family is close-knit. Tom is a popular teacher, father of two teens: Eli, a hockey star and girl magnet, and his sister Deenie, a diligent student. Their seeming stability, however, is thrown into chaos when Deenie's best friend is struck by a terrifying, unexplained seizure in class. Rumors of a hazardous outbreak spread through the family, school and community.
As hysteria and contagion swell, a series of tightly held secrets emerges, threatening to unravel friendships, families and the town's fragile idea of security.
A chilling story about guilt, family secrets and the lethal power of desire,The Fever affirms Megan Abbot's reputation as "one of the most exciting and original voices of her generation" (Laura Lippman).
Songs of Love and Death – Neil Gaiman, Diana Gabaldon, Jim Butcher, etc.
Genre – Fantasy/Short Stories
In this star-studded cross-genre anthology, seventeen of the greatest modern authors of fantasy, science fiction, and romance explore the borderlands of their genres with brand-new tales of ill-fated love. From zombie-infested woods in a postapocalyptic America to faery-haunted rural fields in eighteenth- century England, from the kingdoms of high fantasy to the alien world of a galaxy-spanning empire, these are stories of lovers who must struggle against the forces of magic and fate.
Award-winning, bestselling author Neil Gaiman demonstrates why he's one of the hottest stars in literature today with The Thing About Cassandra a subtle but chilling story of a man who meets an old girlfriend he had never expected to see.
International blockbuster bestselling author Diana Gabaldon sends a World War II RAF pilot through a stone circle to the time of her Outlander series in A Leaf on the Winds of All Hallows. Torn from all he knows, Jerry MacKenzie determinedly survives hardship and danger, intent on his goal of returning home to his wife and baby, no matter the cost.
New York Times bestselling author Jim Butcher presents Love Hurts, in which Harry Dresden takes on one of his deadliest adversaries and in the process is forced to confront the secret desires of his own heart.
Just the smallest sampling promises unearthly delights, but look also for stories by New York Times bestselling romance authors Jo Beverley and Mary Jo Putney, and by such legends of the fantasy genre as Peter S. Beagle and Tanith Lee, as well as many other popular and beloved writers, including Marjorie M. Liu, Jacqueline Carey, Carrie Vaughn, and Robin Hobb. This exquisite anthology, crafted by the peerless editing team of George R. R. Martin and Gardner Dozois, is sure to leave you under its spell.
The Killing Club – Marcie Walsh with Michael Malone
Genre – Mystery
Over a decade ago in the small town of Gloria, New Jersey, feisty, red-headed outcast Jamie Ferrara and eleven friends from Gloria Hart High School started a club. They would come up with ingenious ways to kill people they didn't like – pretty much everybody they knew – and write down these "pretend" murders in a Death Book. Calling themselves the Killing Club, the group of misfits voted on who was most likely to get away with their imaginary murders. It was harmless fun, or so they thought.
Now, more than a decade later, Detective Sergeant Jamie Ferrara of the Gloria Police Department, has a homicide investigation on her hands. The victim is Ben Tymosz, one of her fellow Killing Club members. And worse, Ben's death is an exact replica of a "murder" once dreamed up in the club. Jamie's boss (her fiance, Rod) is sure the death is just a ghoulish accident. But when the club reunites for Ben's funeral, the unimaginable happens: another murder, another Killing Club member dead, another crime copied from the Death Book.
Soon, Jamie is getting death threats – anonymous notes with details only those in the club would know. Someone is targeting the Killing Club, and all signs point to one of their own. Jamie's oldest friends turn into suspects. In a race against time, Jamie must separate her teenage memories from her hardened cop's instincts and find the killer – by learning dark secrets at the heart of the Killing Club – before everyone in the group is dead, including Jamie.
Carniepunk – Rachel Caine, Jennifer Estep, Kevin Hearne, etc.
Genre – Fantasy/Short Stories
The traveling carnival is a leftover of a bygone era, a curiosity lurking on the outskirts of town. It is a place of contradictions—the bright lights mask the peeling paint; a carnie in greasy overalls slinks away from the direction of the Barker's seductive call. It is a place of illusion—is that woman's beard real? How can she live locked in that watery box?
And while many are tricked by sleight of hand, there are hints of something truly magical going on. One must remain alert and learn quickly the unwritten rules of this dark show. To beat the carnival, one had better have either a whole lot of luck or a whole lot of guns—or maybe some magic of one's own.
Featuring stories grotesque and comical, outrageous and action-packed,Carniepunkis the first anthology to channel the energy and attitude of urban fantasy into the bizarre world of creaking machinery, twisted myths, and vivid new magic.
Thirst No. 1 – Christopher Pike
Genre – Young Adult/Paranormal
Includes:
The Last Vampire
Black Blood
Red Dice
As to blood –ah, blood, the whole subject fascinates me. I do like that as well, warm and dripping, when I am thirsty….
Alisa has been in control of her urges for the five thousand years she has been a vampire. She feeds but does not kill, and she lives her life on the fringe to maintain her secret. But when her creator returns to hunt her, she must break her own rules in order to survive.
Her quest leads her to Ray. He is the only person who can help her; he also has every reason to fear her. Alisa must get closer to him to ensure her immortality. But as she begins to fall in love with Ray, suddenly there is more at stake than her own life….
Death Match – Lincoln Child
Genre – Thriller/Mystery
Everyone's looking for the perfect match, a life-long partner, and Lewis and Lindsay Thorpe have found theirs, thanks to hi-tech matchmaker Eden Inc. But when the happy couple's life together ends in what looks like a double suicide, Eden Inc. has some explaining to do. So they hire forensic psychologist Christopher Lash to figure out what went wrong. And then another perfect match ends in death…